KAHLES- Since 1898
A Story of Passion and Success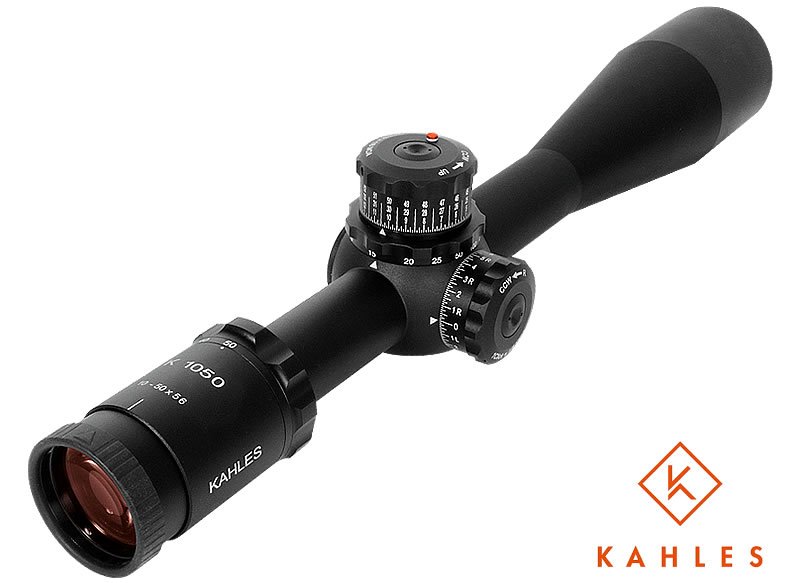 We passionately support their aspiration to continually enhance performance. We do this with intuitive simple and smart products, which impress with uncompromised focus on the real essential, based on profound user insight and a wealth of know-how.
KAHLES is a manufacturer of high-quality optical devices with 120 years of experience in the development and production of riflescopes and a long history in the hunting market.
As one of the oldest riflescope manufacturers in the world, we have set many milestones. Today we help ambitious target shooters to expand boundaries and to enhance their personal performance with fascinatingly simple, smart solutions. Demanding target shooters and professionals in a wide range of disciplines such as PRS, 3Gun, IPSC, Benchrest, F-class, Field Target and many more appreciate the precision and uncompromising quality of our K-series scopes.
Why Kahles?

If we started by methodically scouring all the brands of recognized precision srifle scopes manufacturers, four names will stand out worldwide, in particular within disciplines such as LRS (Long Range Shooting), PRS (Precision Rifle Shooting), NRL (National Rifle League), Benchrest etc.
In order to maintain our neutrality, we'll name them in alphabetical order: Kahles, Nightforce, Schmidt & Bender, and Vortex.
The winner will be chosen other than by comparing the level of performance and quality that the products of these four giants offer since we consider that they are all at about the same level.
Rather, it will be done in relation to the one who will best meet the needs of sports shooters by the attributes of its most suitable products.
Indeed, the choice of the perfect rifle scope for the precision and long-range shooter is crucial and involves mastering the specific language of rifle optics: Magnification, Diameter, Turret, Parallax, First Focal plane, Second Focal plane, Reticle, adjustment limit in MOA, tilt, fixed mount, removable mount and many more.
For obvious ROI (return on investment) reasons, manufacturers, whatever their seize or reputation is, cannot afford to design specific models and references each dedicated to a very precise discipline or use, such as hunting, military or sport shooting.
Some manufacturers like Nightforce and Vortex have forged a solid reputation in the field of professional use and equip many military forces or law enforcement units, does that mean that their scopes would certainly be the most suitable for sport shooting? Obviously Not!  But we could say that their scopes can also meet the demands of sport shooting.
Based on this observation, we still have two brands to compare, Schmidt & Bender and Kahles.
Ten years ago, Schmidt & Bender undoubtedly set on the throne of the leader and embodied the rifle scope that made all shooters dream. Until Kahles team, with 120 years of experience and innovation, decided to take a closer look at the subject and launched in 2015 one of the best reticles that exist, the SKMR.

It was the starting point of enhancing Kahles' reputation in the world of long-range shooting where Schmidt & Bender has since leveraged its commercial aggressiveness to try to stop Kahles'meteoric rise. As a result, we have seen, prices of Schmidt & Bender optics dropping by almost 25% over the past 10 years.
Since then, kahles has continued to seduce sports shooters with the expansion of its "Kahles K Series" range, which we will dare describing without hesitation, as the most complete and the most suitable for sport shooting in all categories; K525 I, K318i, K624i, K312i, K1050, K1050i FT, K18i, K16i, K4i.
Kahles even goes even further by offering models dedicated exclusively to sport shooting such as the K1050i FT, designed specifically for the FTS (Field Target Sport) discipline, or the K18i, optimized with no compromise for IPSC and 3 Guns competitions, and the last born K525i DLR developed specially for the Dynamic Long-Range shooting.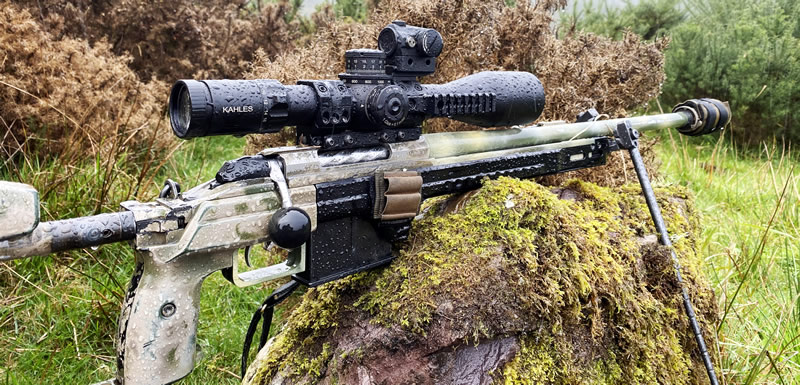 In short, Kahles is determined to take the place of the favorite among sports shooters and is sparing himself no efforts to do so.
Obviously, Kahles rifle scopes will be one of the higher price brackets. They navigate mainly and like their main competitors in the range of € 2,000 to € 3,500, depending on the chosen models and options. Nothing outrageous at a time when some manufacturers do not hesitate to sell more around € 5,000 range. On the contrary, Kahles scopes could claim the best value for money that exists in the field.