Founded by a former apprentice of master gunsmith Les Baer, Rob Schauland, is certainly the student who surpassed the master.
Less rational than his mentor, but just as assiduous, He knew how to transport the 1911, from the purely functional and pragmatic handgun, to one which now symbolizes the embodiment of extreme reliability, simple beauty, from classic to the limit of vintage style with very pure lines.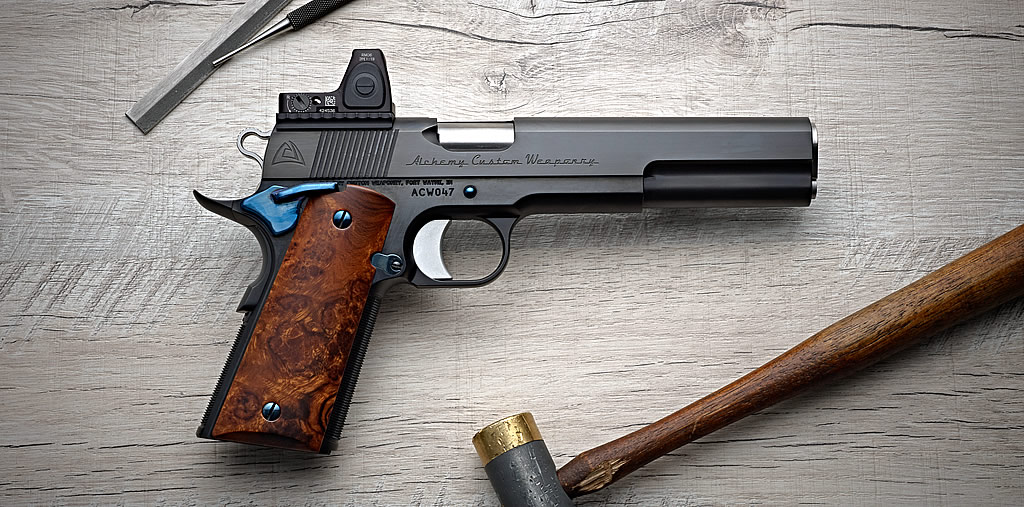 It is to this brand that the enthusiast looking for "more than a 1911" will go to satisfy his desire of owning a distinguished handgun that will attract much attention.
Made in the USA using time-honored techniques, our pistols represent three steps forward with one step back to a time when tradition, pride-in-workmanship, and a deep and unwavering commitment to the highest level of gunsmithing was not just the mandate, it was a labor of love.
Working off of 3 decades of experience, Alchemy Custom 1911's are built to be as reliable as they are beautiful.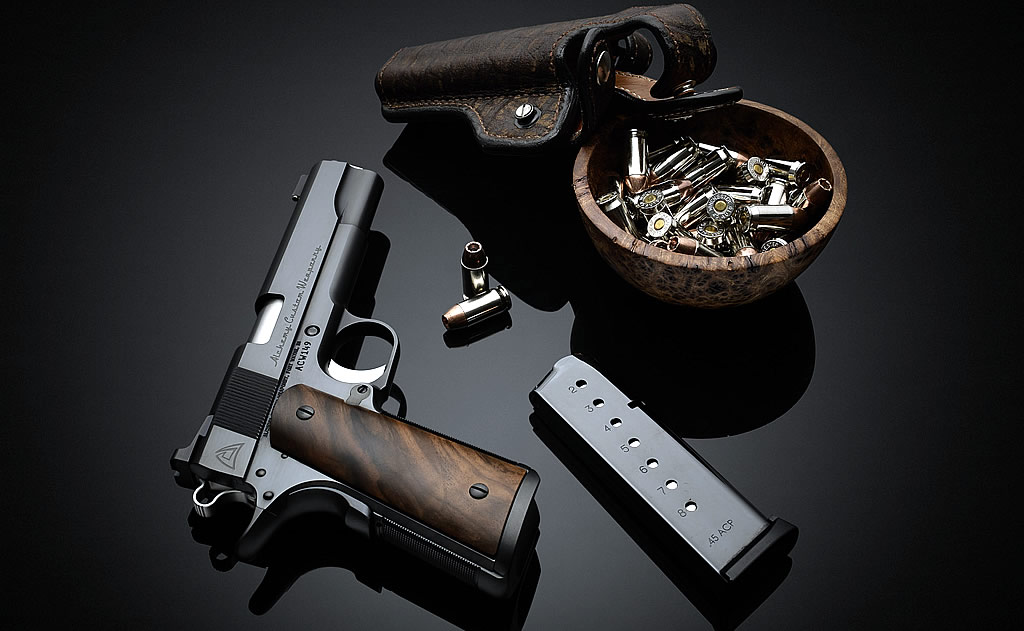 ACW, is owned by Cabot Guns. It's the little sister that produces Custom 1911's that are just as reliable as precise and durable. Unlike Cabot, Alchemy Custom Weaponry sticks to pure lines, classic styling and best conventional gunsmith materials. You will find 1911"s in 5", 4 ¼" and 3", whether in .45 ACP or 9mm, in deep blued finish or in Hard Chrome, with fixed or adjustable sights… You got it; you decide what your 1911 Alchemy Custom Weaponry will be like.
A word about the founder of Alchemy Custom Weaponry, Rob SCHAULAND, Master gunsmith and renowned craftsman who cut his teeth at Remington among others but especially at the undisputed master of 1911 Custom, Mr. Les BAER. It is certainly on this occasion that Rob S. is piqued by the unconditional passion of 1911 and continued his journey with the desire to take this emblematic model to higher spheres by thus surpassing his master and initiator, not only by producing models that are just as precise, reliable and durable, but also by bringing more attention to details and above all to the finishing of his 1911s entirely executed by hand and in purely artisanal traditions and techniques.

This is how he was able to evolve certain essential components of a 1911, such as the simple design of the checkering straps optimizing comfort and grip, as well as the new ergonomics of the frames offering the best ergonomic high grip that exists, or the new design of the extended magwell machined from a single piece of steel.