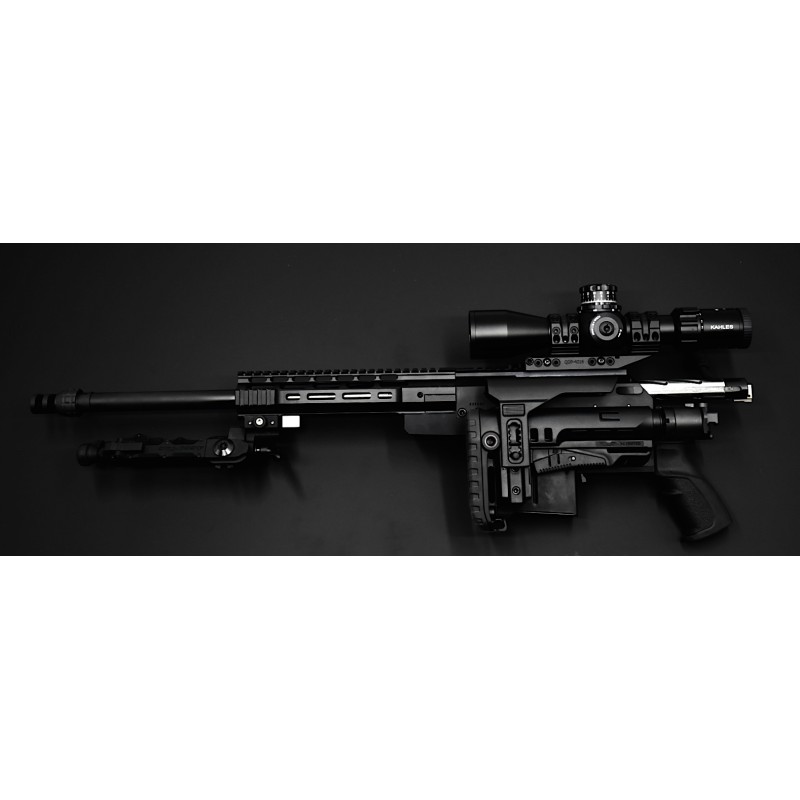  
Veilig betalen - 3D Veilige versleutelde omgeving

Colissimo-bezorging - 48 uur
Legacy Commander Pro LRS Cal. 308 Win
LEGACY COMMANDER
Precision bolt Action rifle 308 Win Caliber
Compact Multi Caliber Platform.
The remedy for shooters looking for 
Combo Includes: 
Compact Multi Caliber Bolt Action Rifle Legacy Commander Pro
Kahles Riflescope K624I
Spuhr Scope Mount SR-4602
Accu-Tac Bipod BR4-G2
Ip67 Fiber Glass Hard roller case Alpha Elite
All in a lighter compact package.
Productmaatwerk
Vergeet uw aanpassingen niet op te slaan, anders kunt u het product niet aan de winkelwagen toevoegen
Customize
arrow_drop_downOverview :
Share your customization with your firends
Je bent misschien ook geïnteresseerd in
Geen klantenbeoordelingen op het moment.